Gone are the days you needed to forward your manuscript to a traditional publisher through the help of an agent. It was so terrible that some of these publishers would not give any minute to study your work if it does not come through an agent.
This lead to a lot of lyrical work gathering dust in the basement until such authors are frustrated out of life. A shame. The richest place, as it were, on earth was the graveyard. So many unfulfilled dreams laid to rest with nothing to show but an epithet of a life unspent, potentials untapped. Sad.
Then came computers, word processor and the internet! Life for an informed writer became very easy. Now there is what we call self-publishing. We would talk about in a bit. First, let look at the difference between traditional publishing and self- publishing.
Difference between traditional and self-publishing
| | | | |
| --- | --- | --- | --- |
| S/N | DIFFERENCE | TRADITIONAL | SELF-PUBLISHING |
| 1 | Spend time and money seeking for an agent | yes | no |
| 2 | Marketing the book yourself | yes | yes |
| 3 | You have total creative control | no | yes |
| 4 | You keep all royalties | no | yes |
| 5 | You own full rights over your work forever | no | yes |
| 6 | Costs are covered | yes | no |
| 7 | You have total control of the pace of production | no | yes |
| 8 | You work at your own pace | no | yes |
What is self-publishing?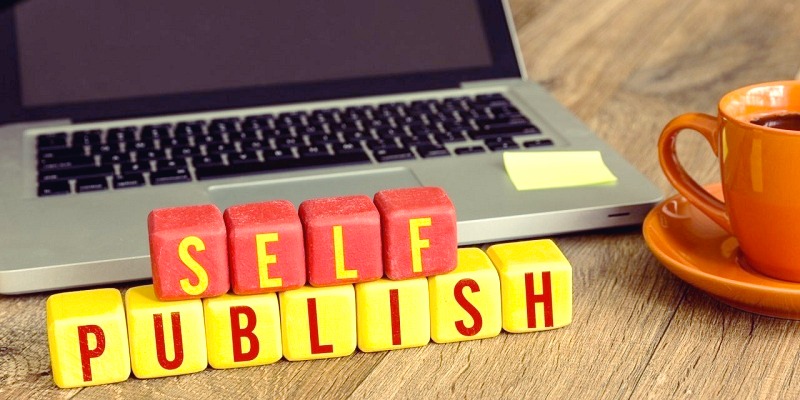 This is the process whereby a writer publishes his work independently and at his own expense. The benefits can be seen from the table above.
Self- publishing process
For you to self-publish, you have to, first of all, answer the why question: "Why do I want to write this book?". Having answered that, the next stage is to fire up your computer and with the aid of Scrivener, write your book. Thereafter, you must choose the title of your book. Engage the services of a great editor (we have a lot of them at very cheap prices on freelancing sites like Fiverr). You can also hire a graphic designer for $5 to help design the cover of the book and make a 3D version of it( this is what you would upload to Amazon Kindle or any other site that offer this self-publishing services later). Thereafter, you would create a Kindle Direct Publishing Account.
Format and upload your book. Choose a price for your book and publish it! What is left is for you to make a lot of noise about it by way of advertising it. Sit back, sip wine and watch alerts hitting your account on the constant!
Good luck!