If you're looking for great books by famous writers, look no further than Canada to find some fantastic works by highly regarded authors that are well-known around the world.
Some of the most famous Canadian authors have not only written great literature, but they have produced incredibly important and historically significant works. Others have written some great pieces that are very recognizable and still popular.
Famous Canadian Authors
Canadian literature is comparatively young, but it has already given the world many famous writers and poets. Who are these authors and what everyone should know about them?
Margaret Atwood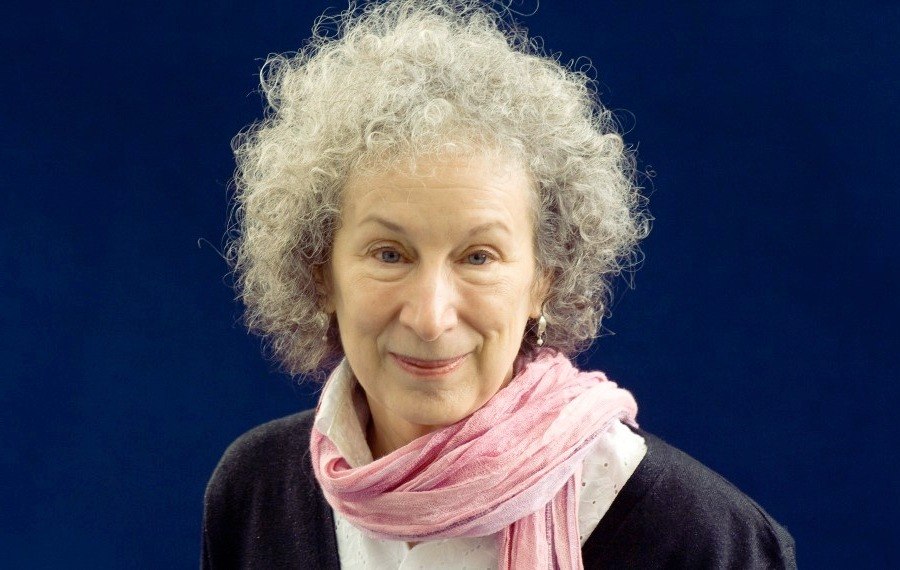 In her time as a writer, Margaret Atwood has authored 17 books of poetry, 16 novels, 10 fictional books, along with short fictional stories, children's books, and a graphic novel. She has been awarded the Man Booker Prize, the Franz Kafka Prize, and other prestigious awards that have given her international acclaim.
As one of the most well-known Canadian writers of all time, Margaret Atwood remains an active participant on the literary and social stages today. Perhaps most known for her dystopian novel The Handmaid's Tale, which has since been reworked in film and television productions, Margaret Attwood shines as a Canadian voice that speaks out for environmental causes.
What is not widely known about Margaret Atwood is that she is also an inventor who developed the LongPen. This is a device that allows the user to write in ink from anywhere in the world using a tablet and a robotic arm device. It's a unique way for an author to connect with fans.
Mordecai Richler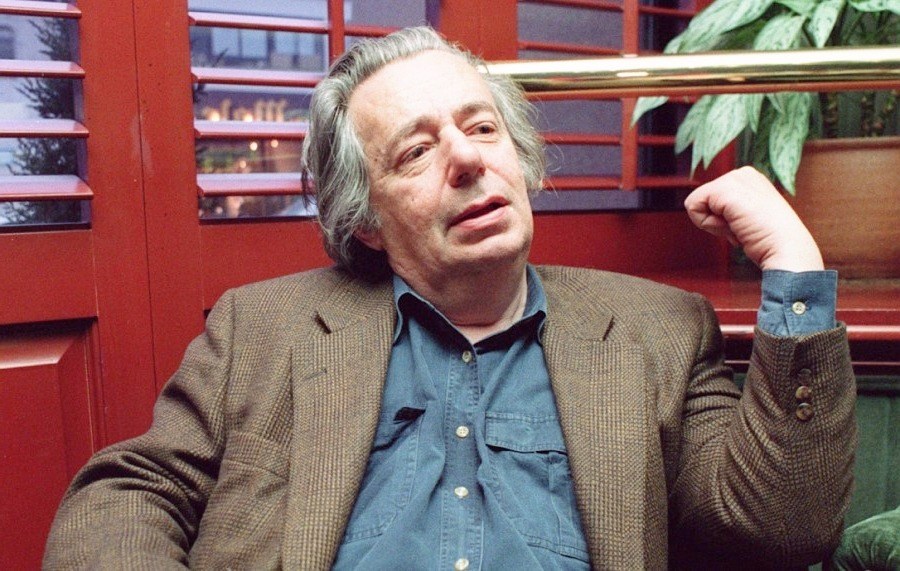 With great literary works sometimes comes controversy due to a writer's outspoken nature about certain topics. When it comes to Mordecai Richler, his essays were thought-provoking and sometimes enraging as he wrote about nationalism, particularly as it involved speaking out against the Quebec separationist movement, anti-Semitism, and the Jewish community in Canada.
He was best known for his fourth novel, The Apprenticeship of Duddy Kravitz, which was produced as a film in 1974. This novel led The Oxford Companion to Canadian Literature to regard Richler as "one of the foremost writers of his generation." Richler's career would be filled with accolades and awards both in and outside of Canada.
Even children can recognize Richler's work as he was the mind behind the Jacob Two-Two series of stories. In all, Richler's literary works as a Canadian writer is still widely enjoyed in many countries.
Farley Mowat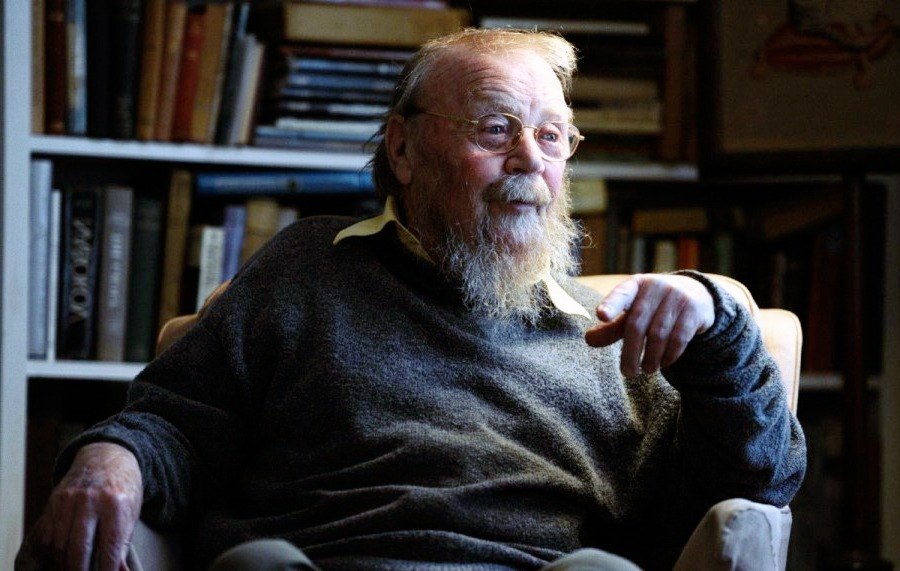 When thinking about true Canadiana, Farley Mowat has to be on the list. Known for writing fictional novels for young adult audiences, his books have often been the focus of educational reading. Having been translated into 52 languages, Mowat's writing stands as some of the most famous Canadian literature worldwide.
His works were so well-received that Mowat was the beneficiary of many awards, including being made an Officer of the Order of Canada, as well as a recipient of the Queen Elizabeth ll Silver, Golden, and Diamond Jubilee Medals.
Possibly Mowat's most recognized book was Never Cry Wolf, written in 1963, which was adapted to film in 1984. The book was instrumental in changing people's minds about wolves as it portrayed them as harmless consumers of rodents in the Arctic rather than ravenous animals decimating the caribou population.
Robertson Davies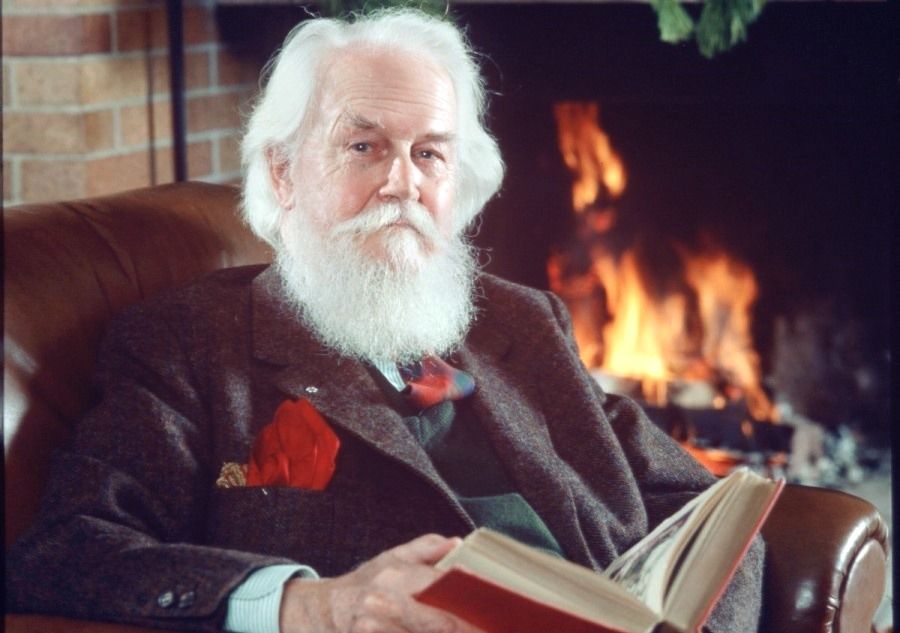 One of the most important writers in Canadian History for his books but also for his role in modern Canadian media is Robertson Davies. He wrote several critically acclaimed novels, the most famous of which was Fifth Business in 1970. His writing also included plays, essays, and journalistic endeavours while he also helped create the Stratford Shakespearean Festival of Canada, serving on its board of governors.
With William Rupert Davies and Arthur Davies as his family partners in business, the trio owned several media outlets together from newspapers to radio stations and television stations. Robertson Davies became the editor of The Examiner newspaper, during which time he began his writing career to become one of the top Canadian authors of his time.
Bestowed with The Order of Canada and The Order of Ontario, Robertson Davies was beloved by his country but he was also highly-regarded abroad too, as he was a member of the Royal Society of Literature at London's Somerset House.
Lieutenant Colonel Dr. John Alexander McCrae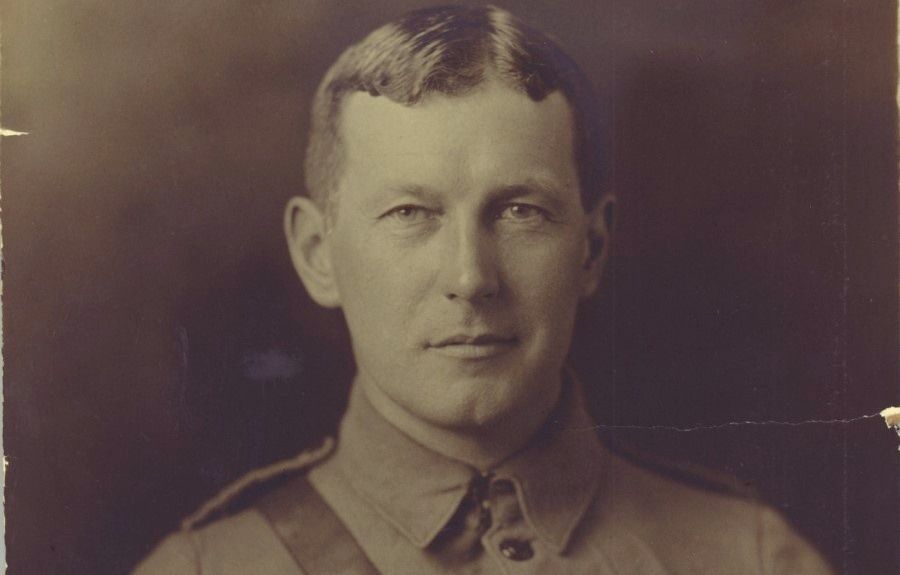 So many people around the world are familiar with the poetry of Lieutenant Colonel Dr. John Alexander McCrae but most don't know his name. The poem is heard each year, particularly in Canada, in remembrance of fallen soldiers in both world wars and other military conflicts. It is one of the most famous Canadian poems ever written and it is called In Flanders Fields, which he wrote during the First World War.
McCrae was much more than a poet. He served as a surgeon in Belgium during WWI and he was an artist while also authoring other literary pieces. But that iconic poem made him one of the most famous Canadian poetsboth at home and abroad. In fact, there is permanent war museum named for the infamous poem in Ypres, Belgium where McCrae is honored.
Leonard Cohen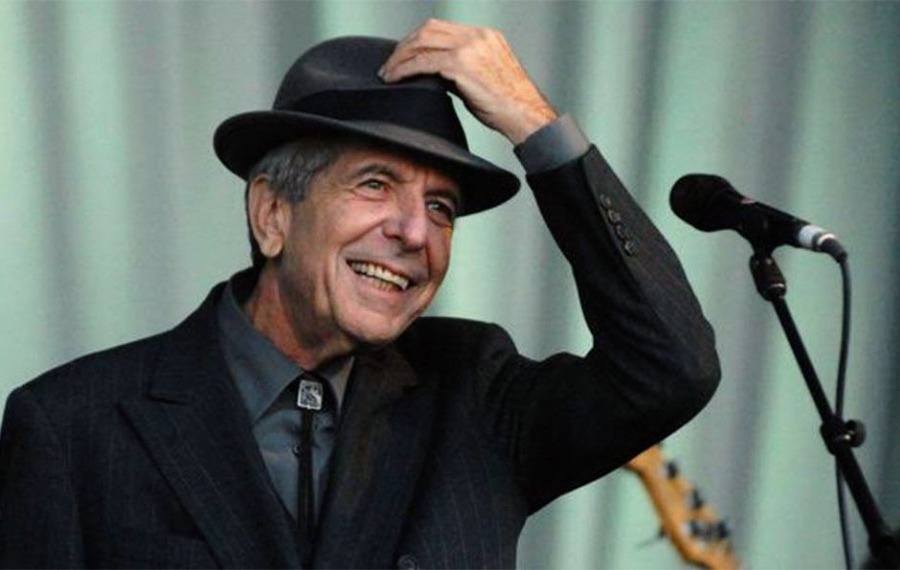 The list of great Canadian authors is extensive and Leonard Cohen should be included on that list for his range of works from his first award-winning novel, The Favourite Game, to his poetry and songs.
Cohen was best known for his song-writing as he put his poetry pieces to music and rhythm. His most recognized piece was Hallelujah, which grew to worldwide popularity several years after it was written in 1984. It has since been translated into many languages and performed by over 200 vocal artists, giving it global exposure and new life every time
The Academy of American Poets recognized Cohen as a Renaissance man to most of his adoring fans in his successful blend of poetry, fictional literature, and music.
Cohen wrote several songs that continue to sound in the evenings in the halls of elite casinos, as reported by well-known Canadian Online Casino Valley. Dozens of tribute events are still held annually, with performances held all over the world. His songs inspired many performers, including Lana Del Ray, St. Vincent, and Jeff Buckley.
If you haven't been to these shows, but want to immerse yourself in this atmosphere, then listen to the best hits of Cohen such as
Almost Like The Blues
Dance Me to the End of Love
Famous Blue Raincoat
Tower of Song
I'm Your Man
Lucy Maud Montgomery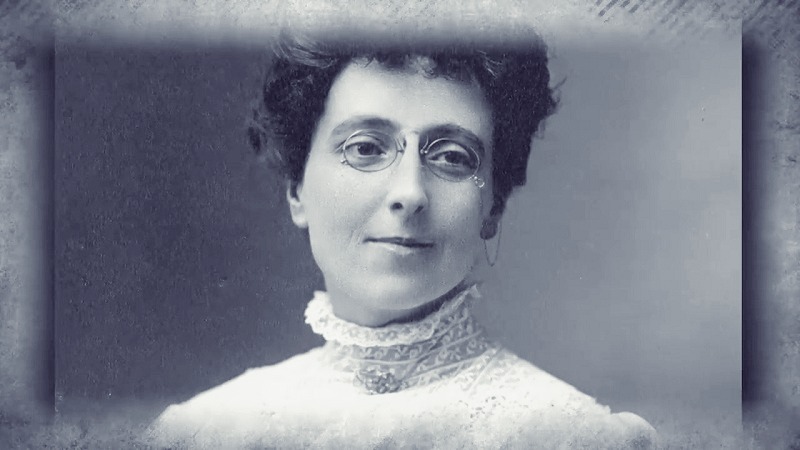 Sometimes, you come in touch with your lyrical muse and it shoots you, without apologies, into the international limelight. That was what happened to L. M. Montgomery with her first series of novels that started in 1908. This spurred her to greater heights and later gave birth to twenty novels, five hundred and thirty short stories, five hundred poems and thirty essays. She earned a national Honor, from the King, as an officer of the Order of the Empire(British) in 1935. She has an institute established as an honor to her and to study her works. Her home in prince Island was labeled a National icon and twice, a commemorative stamp has been designed in her honor.
Alice Munro
Alice Munro is the author of numerous touching, deep and critical short stories. In 2013 she received the Nobel Prize for Literature. The author narrates in a private and intimate way, entrusting the reader into the deepest corners of the character's soul. All her works swirl around the balance between love and work. Alice Munro wrote many books about gender roles and social problems. Her most outstanding works are Boys and Girls, How I Met My Husband, The Moons of Jupiter, Free Radicals, A Wilderness Station.
Stephen Leacock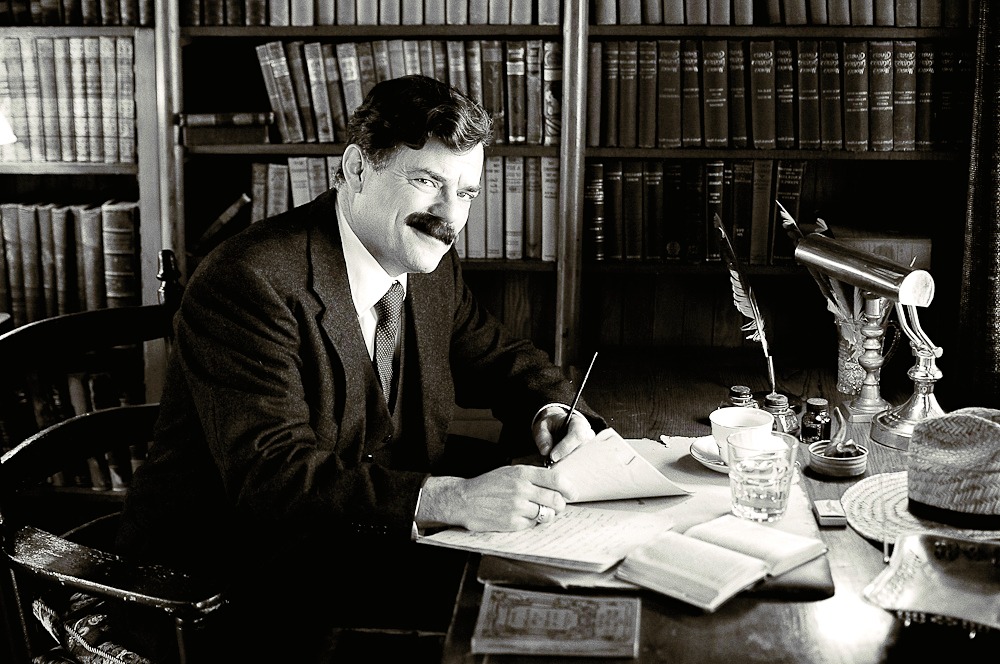 Stephen Leacock is famous for his subtle humor and keen observation of comic situations in everyday life. An inexhaustible inventor, he knows how to find the string of the acutely comic situation in the simplest, most ordinary event.
A clever and subtle psychologist, Leacock created a whole gallery of comic characters, showing remarkable observation and high artistic skill. The author has many collections of short stories.
His most popular books are Literary Lapses (1910), Nonsense Novels (1911), and the Sunshine Sketches of a Little Town (1912).
Michael Ondaatje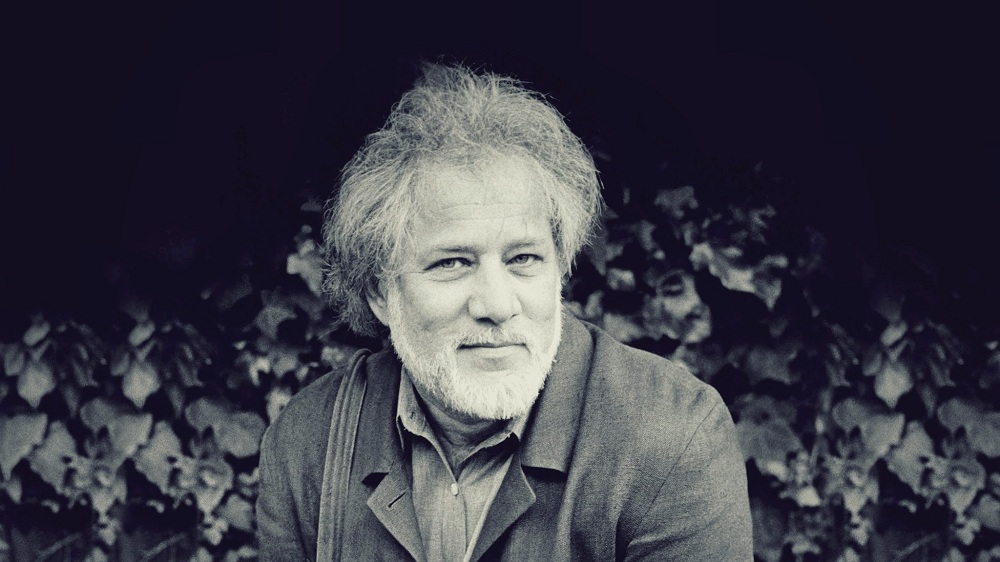 Michael Ondaatje wrote both poetry and novels. His collections of poems The Collected Works of Billy the Kid (1970) and There's a Trick with a Knife I'm Learning to Do (1978) won the Governor General's award.
Beside this, Michael is he first Canadian laureate of the Booker Prize (1992). Michael Ondaatje is the author of the famous novel "The English Patient", which inspired the film with the same name. By the way, the film "The English Patient" won 9 of 12 nominated Academy Awards.
Yann Martel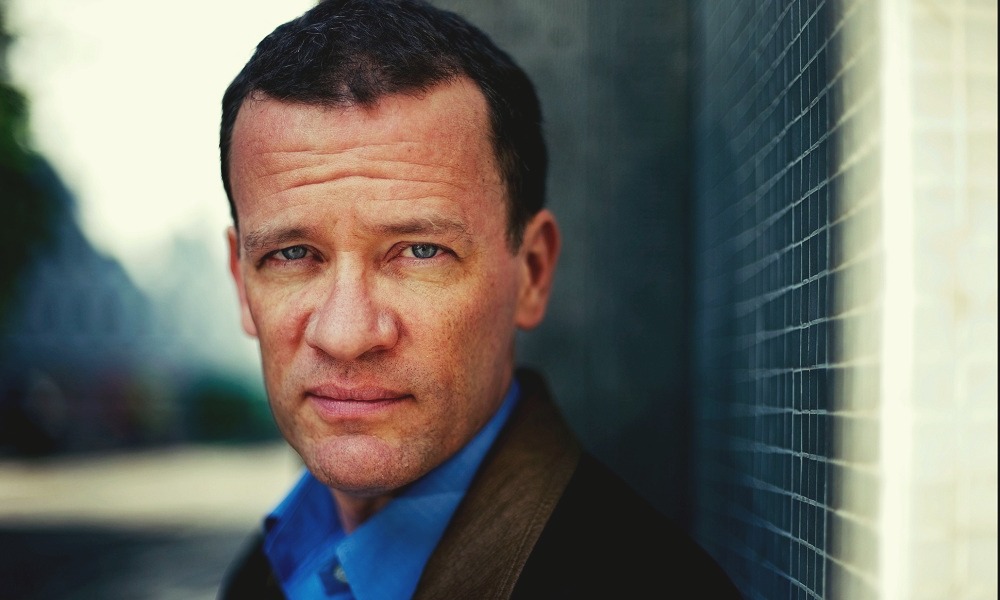 Yann Martel is a famous Canadian fiction writer. He is the author of the famous novel "Life of Pi" which formed the basis of the cult film. This is a fantasy novel describing fantastic adventures of an Indian boy who found himself in one boat with wild animals out in the sea. The writers' style is easy and playful, but the ideas he brings up are deep and mind stirring.
Some of the most famous authorsare Canadian so when you want a good read, pick up some of the best that Canadian literature has to offer.